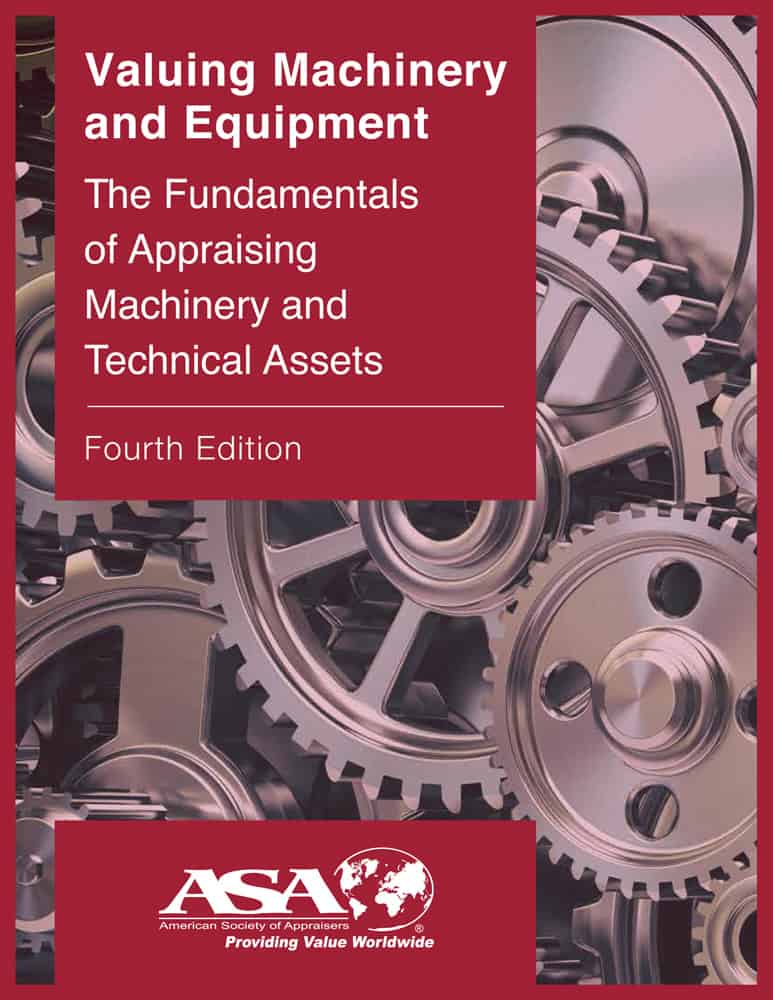 Today, after a number of years of work, the American Society of Appraisers Machinery & Technical Specialties Committee officially released the new edition of Valuing Machinery and Equipment: The Fundamentals of Appraising Machinery and Technical Assets, the authoritative textbook on the theory and methodology of appraising machinery, equipment, and technical assets.
I was privileged to serve as an editor of the textbook with my co-editor, Jamie Allen, an Executive Vice President with Newmark Valuation & Advisory. The book includes contributions from dozens of equipment appraisers and subject matter experts. We also were lucky enough to have the help of Jo Crescent of NorCal Valuation, who was perfectly suited to help with the combination of her experience as an equipment appraiser and her journalism background including many years as a newspaper editor.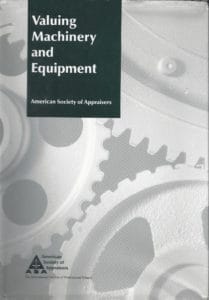 The textbook was originally published in 2000 and was updated in 2005 and 2011. The new 2020 edition includes updated and revised chapters on topics like the sales comparison approach, appraisal report writing, and valuations for financial reporting. Some chapters, such as the one on aircraft appraisals, have been completely rewritten, and the book also includes a new chapter on ad valorem tax appraisals. We spent significant time to completely rewrite and improve the glossary of terms, engaged the services of a professional indexer to create a comprehensive index, and updated many of the appendices, including providing a newly compiled list of sources for appraisal pricing and equipment data.
The charge of ASA's Machinery & Technical Specialties Committee was to provide a comprehensive textbook that would include current information and best practices in the appraisal profession and to continue the textbook's reputation as the authoritative source on the theory and methodology of appraising machinery, equipment, and technical assets.
I thank everyone associated with the textbook and all the contributors who spent countless hours on it. I hope we met the goals of the Machinery & Technical Specialties Committee with this fourth edition.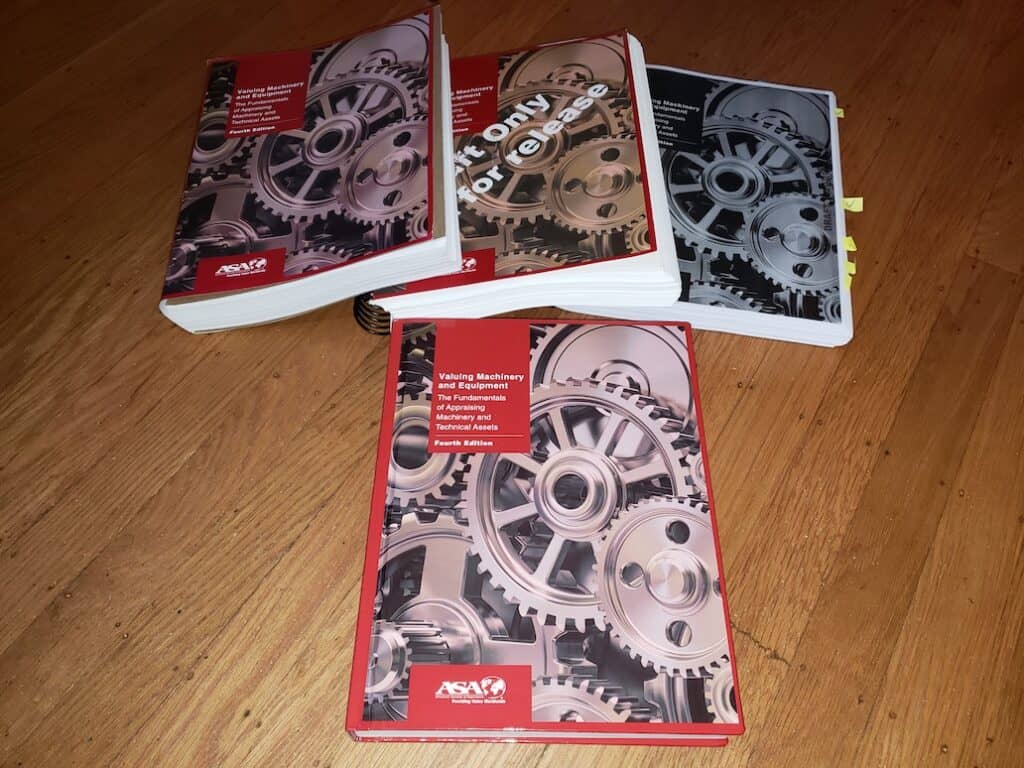 Textbook chapters include:
Introduction
Classification and Description of Machinery and Equipment
Cost Approach
Sales Comparison Approach
Income Approach
The Three Approaches to Value for a Process Plant
Appraising Assets in Groups
Report Writing
Valuations for Financial Reporting Purposes
Ethics
Leasing
Inventory
Marine Assets
Aircraft
Use of Technology
Technical Specialties
Cost Segregation Studies
International Machinery and Equipment Valuations
Ad Valorem Tax: Personal Property
Appendices include:
Accounting Depreciation
Compound Interest
Financial Tables
Quick Reference Tables and Conversion Factors
Useful Information: Measurements and Estimation
Licensing of MTS Appraisers
Pricing and Equipment Data Sources
Sources of Information and Recommended Readings
Valuation Process for Financial Reporting
---
The Fourth Edition is available as an electronic PDF or as a combo set that includes the PDF and a hardbound printed edition. Both options are available through ASA's store at https://www.appraisers.org/shop/publications-and-subscriptions/books/valuing-machinery-and-equipment.