If you're looking for an equipment appraisal, then you need a report that is indisputable and will endure any scrutiny that comes your way. The answer is a USPAP-compliant equipment appraisal, which can only be obtained by using an accredited equipment appraiser. Let's explain this more clearly and answer the FAQs about USPAP appraisals.
What Is a Certified Equipment Appraisal?
A true equipment appraisal has a USPAP certification. If it doesn't, it may be seen by some as effectively meaningless. The certification attests that the equipment appraiser followed USPAP, the Uniform Standards of Professional Appraisal Practice. These are the performance and ethical standards for appraisers. They require the appraiser to be impartial and unbiased and to follow accepted methods in developing and reporting the appraisal results.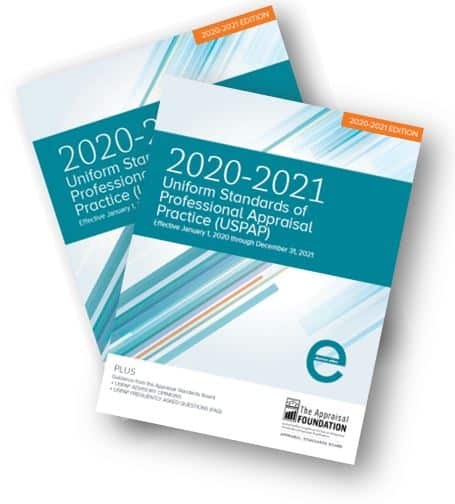 An equipment appraisal certification, and the requirement to be unbiased and to follow accepted techniques, may be considered optional for some. But appraisers accredited by the American Society of Appraisers or by the Association of Machinery and Equipment Appraiser are required to follow USPAP and must provide a certification for every equipment appraisal. Members of these professional appraisal groups are required to take a USPAP update course every two years to review the basics, making sure they are familiar with new opinions and any updates.
USPAP standards are the foundation of professional appraisal practice. Every Sencer Appraisal equipment appraisal is certified as compliant with USPAP, and that certification means that our appraisers follow accepted methods of analysis and meet the highest ethical standards.
What Is a USPAP Equipment Appraisal?
USPAP-compliant equipment appraisals are certified to comply with USPAP guidelines. USPAP is the Uniform Standards of Professional Appraisal Practice (usually pronounced 'use-pap'), a set of standards developed by The Appraisal Foundation "to promote and maintain a high level of public trust in appraisal practice by establishing requirements for appraisers." USPAP sets important guidelines on valuation methods and techniques and professional appraisers' behavior, including ethics, rule-keeping, competency, and scope of work.
In 1989, in response to the savings and loan crisis, the United States Congress authorized The Appraisal Foundation to set ethical standards and procedures for the valuation professional across the country. The resultant USPAP standards are updated every two years. The current USPAP guidance document is over 300 pages long, covering every aspect of appraisal standards for all types of appraisers.
What Is a Fully-Accredited Equipment Appraiser?
A fully-accredited appraiser has been authorized by a professional appraisal organization to perform appraisals that comply with their regulations and standards. These appraisers have all the knowledge, experience, and understanding of the methodology needed for a credible appraisal. One of the most intensive accreditation programs is for the American Society of Appraisers (ASA). To obtain an ASA designation, appraisers undergo a rigorous accreditation process, including an extensive education program, as well as showing that they meet significant professional and educational requirements.
For USPAP, there is a 15-hour course and examination that must be passed. A 7-hour update course is required every two years to remain up-to-date.
All Sencer Appraisal equipment appraisals are completed by an accredited equipment appraiser of the American Society of Appraisers and certified compliant with the Uniform Standards of Professional Practice (USPAP). Our appraisals will meet the necessary standards of the Internal Revenue Service, Financial Accounting Standards Board (FASB) GAAP, International Valuation Standards, and the U.S. Small Business Administration (SBA).
Why Do I Need a USPAP-Compliant Appraisal?
USPAP compliant appraisals can be used in all legal and financial circumstances. Attorneys, banks, brokers, insurers, accountants, government agencies, and more all demand USPAP-compliant appraisals. By doing so, they ensure there will be no problems down the road and that the appraisals will meet all regulations.
It's evidence of an accurate and unbiased valuation. It's proof of value for financing or to support an insurance claim. It can also help keep your accounting records accurate and give you a competitive edge in your industry. A non-compliant appraisal will likely get rejected, ignored, or simply be considered as insufficient.
In addition, by using a fully-accredited USPAP-compliant appraiser, you're ensuring that you'll receive the best valuation and service possible. Stacked with experience and expert knowledge of your market and industry, they'll provide you with an assessment that protects your business's future. Taking a chance with a non-accredited appraiser could cost you thousands of dollars.
Common Uses for USPAP-compliant Appraisals
Across the U.S., businesses, organizations, and individuals use USPAP equipment appraisals for:
Charitable contributions
Corporate planning & due diligence
Eminent domain
Estate planning
Expert witness needs and dispute resolution
Financing and asset-based lending
Insurance and damage loss
Litigation, arbitration, bankruptcy, and divorce
Mergers, acquisitions, and divestitures
Property tax assessment
Purchase price allocations and financial reporting
Risk management
Want to Request a Proposal?
Sencer Appraisal Associates senior appraisers are fully accredited and our reports are always USPAP-compliant. We'll be happy to help you, regardless of your industry. Write to us now or call us at 888-473-6237.